14th – Adoration
17th - Christmas Concert 1:30 and 7:00 performances; Full-Time Kindergarten, Grade 1 Miss Canuel, Grade 2 Mrs. Marshall , Grade 3 Mr. Naugle/Mrs. Prentice , Grade 3 Mr. Swap , Grade 4 Mrs. McConnell, Grade 5 Mrs. Schatz, Grade 6 Miss Maduik

18th—Christmas Concert 1:30 and 7:00 performances; Part-Time Kindergarten classes (both), Grade 1  Mrs. Clarke, Grade 1 Mrs. Liske, Grade 2 Mrs. Bendfeld, Grade 3 Mrs. Shearer, Grade 4 Mr. Johnson/Mrs. Lefebvre, Grade 5 Mrs. Beaulieu, Grade 6 Mrs. Schneider
19th – School Spirit Day - Christmas Sweater Day, Living Nativity 2:00pm & 7:00pm, back parking lot of the school

20th – School Spirit Day - Twin/Triplet Day, All school Fun Swim, please watch your child's agenda for times,
          Tim Horton's snack day
21st – Last school day before Christmas vacation, School Spirit Day - Christmas Pajama Day dances for all grades
Important Reminders!
Parents/Guardians; please make sure ALL your child/children's clothing and shoes are labeled.
There is a Handicapped parking spot on the South side of the crosswalk in the front of the school. It is marked with blue paint. Please make sure that you are not parked in this spot, as this spot needs to be available for those whom require it.
When dropping off or picking up students in the front or back parking lots of the school. Please pull into a parking spot (where there is NO yellow paint).
We would like to take this time to remind parents/guardians that there will be NO microwaves in the classrooms for grades Kindergarten – 6.  Microwaves will be available for those students in grades 7 & 8.
Office hours are 8:00-4:00. Parents please make sure you call the office 780-542-4396 or email kerrie.lemermeyer@starcatholic.ab.ca if your child will be late or absent. If you have reached the answering machine please leave a message as staff are unavailable to answer the phone.
Kindergarten - Grade 6 Christmas Concerts
4 y/o Preschool Concerts
December School Spirit Days
The Living Nativity
Get important messages via SMS (Text Messages)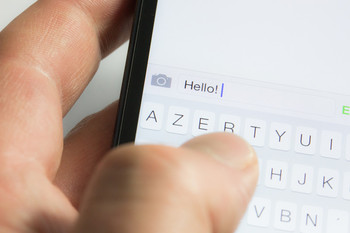 In an effort to reach you more effectively, parents can now receive important messages via SMS (text message).
Those messages include bus cancellation and status notification.
To receive Bus Status updates and important STAR Catholic notifications via text messaging, Simply text "Y" to 978338
Division News